Supporting the Collaborative
Why should I support the Ward 7 Arts Collaborative?
For over 20 years, the Ward 7 Arts Collaborative has supplied quality programs and events that celebrate and stimulate the rich culture and heritage of our community. Every tax-deductible donation to W7AC allows this service to continue.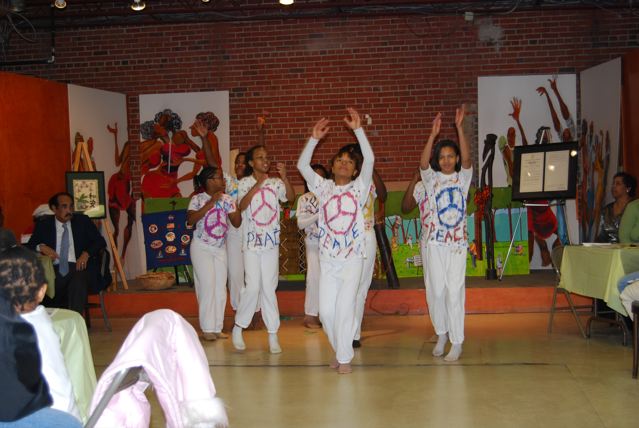 A sampling of W7AC sponsored/co-sponsored activities:
Identified the organization as a stake holder for The Strand Theatre RFP
A Creative Profile: Artists of the East Bank featured Ward 7 and Ward 8 artists at the Anacostia Community Museum
Monthly articles in East of the River which focus on issues relevant to Ward 7 artists
Art projects at Smothers and C.W. Harris public schools
Referrals for Ward 7 artists, writers, designers and teachers
Framing and acrylic paint workshops for visual artists
Arts advocacy and consulting on public works projects including Great Streets and Eastgate Cultural Center
DC Arts Commission grant workshops held in Ward 7
How do I contribute to the Ward 7 Arts Collaborative?
Direct or unrestricted donation
Cash
In-Kind (services or time)
Pledge (Amount to be honored within one year)
It is now possible to donate to the Ward 7 Arts Collaborative on the internet! All transactions are encrypted and secured by Paypal.
---